At GreenWaves, we offer a range of RF and mW engineering services to meet the needs of our clients. Our experienced team of engineers specializes in the development of microwave radio systems and digital signal processing for a variety of applications, including telecom, radar, industrial, and laser.
Our areas of expertise include advanced design techniques for microwave, RF, and baseband parts of telecommunication systems, RF simulation with different tools, uC and uP Firmware and FPGA design, and IoT industrial controller.
In addition, we provide a range of services including the design and realization of RF transceivers for microwave backhauling and mobile applications, HW, FW and SW special acquisition boards for fast data sampling and treatment, and the design and realization of antenna arrays with beamforming solutions for industrial radars and 5G applications. We also specialize in the realization and validation of prototypes and system architecture studies for electronics equipment and sub-systems.
For our clients' convenience, we offer evaluation boards for the characterization of RF chipsets at component level and at system level, complete boards for application in radio transceivers at different RF bands, cards for applications in mobile systems, specific VHDL based projects, MATLAB simulations for signal processing, SW modules based on different platforms for fixed and mobile telecom applications, and SW modules for interfacing with management systems.
Our innovative solutions have been showcased at the Barcelona MW Mobile Congress on behalf of some of the most important telecommunication global players. Contact us today to see how we can provide a custom solution for your needs.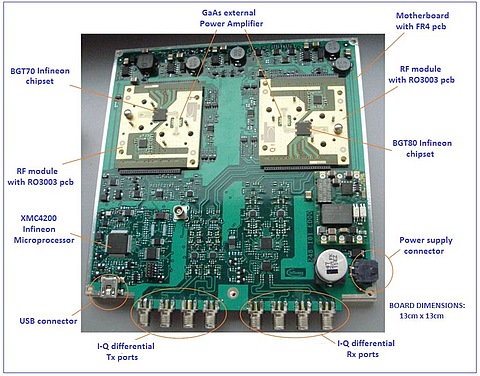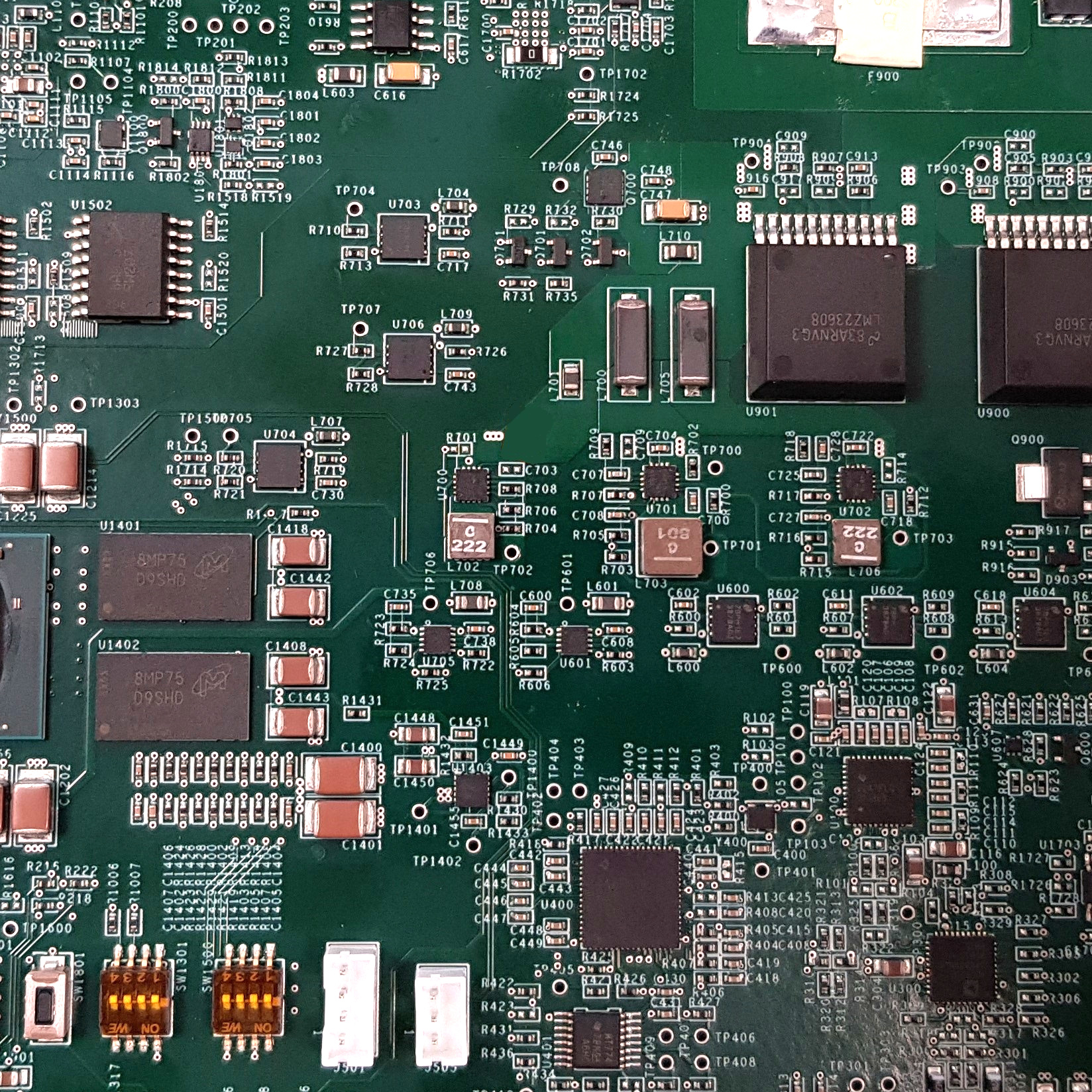 From electronic design to custom software development GW offers electronic engineering services that combine hardware development with software development to offer cutting-edge technological solutions. Starting from listening to our clients' needs, we identify the best solution to meet their requirements and outline a firmware and software design path that leads from specifications to a high-quality final product that is already tested and can be immediately integrated into processes or introduced into the market. We offer different approaches and levels of complexity for software design and firmware design to meet every requirement in every sector in a completely custom way. Our knowledge of the major chip vendors allows us to select only the best components and solutions for each project, providing a custom electronics design with software development for hardware.
RF TESTING SERVICE, SIMULATION AND ROOT CAUSE FAILURE ANALYSIS
We provide comprehensive services that cover all aspects of RF and mW engineering, including testing, simulation, and root cause failure analysis. Our testing services include specific system test sessions for performance evaluation and analysis of marginalities, reliability test sessions to check the robustness and stability of products under different environmental conditions, and tests to verify compliance with international standards. We also offer support for the analysis and troubleshooting of problems reported by customers, and we can provide technical support to analyze in-field problems detected on specific products and to provide the most appropriate solutions.
In addition, we specialize in the accurate design and implementation of dedicated evaluation boards and/or test jigs according to specified requirements and customers' needs. We offer professional testing for the verifications and evaluations of electronics, as well as RF and radio systems, according to our customers' requests.
Our simulation services include MATLAB simulations for signal processing, as well as the implementation and installation of microwave radio systems with complex modulation formats (up to 2048QAM), ATPC, ACM, and AFD controls, XPIC solutions, MIMO, and beamforming techniques.
We are committed to providing the highest quality services to our customers, and we continuously strive to develop and implement innovative solutions that exceed their expectations. Contact us today to learn more about our testing and simulation services and how we can help you meet your RF and mW engineering needs.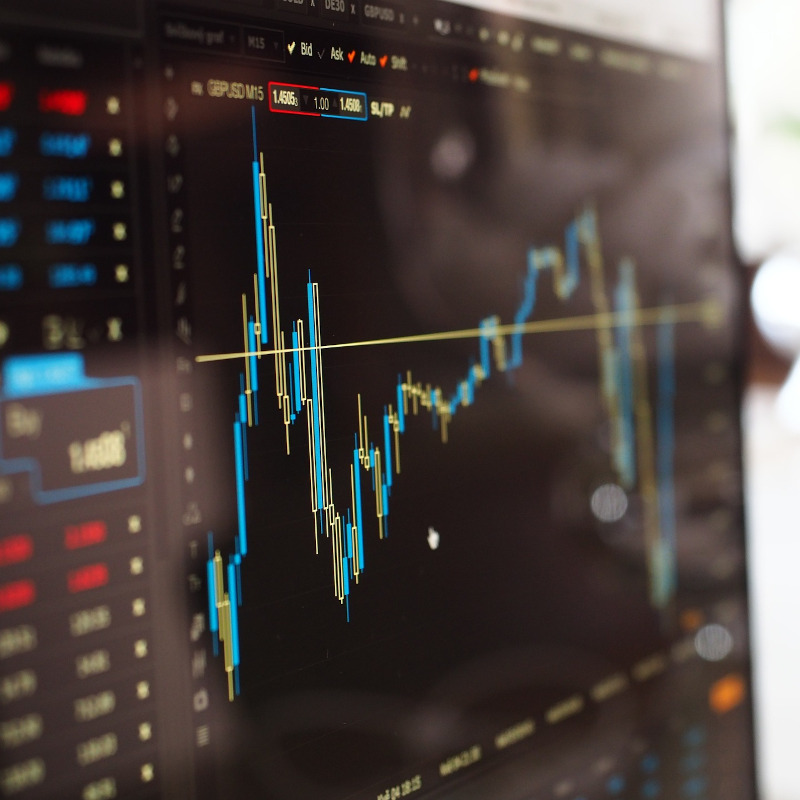 Greenwaves is a design house with extensive experience in radiofrequency and telecommunications, which has expanded its capabilities in testing and production of test benches over the past years.
Our goal is to improve the efficiency of companies by reducing costs and significantly improving production quality.
After the opportunity of joining Ollen Group, Greenwaves merged with a team of experts in Optimizing Testing and Production with Test Bench Automation and Industry 4.0 Solutions.
We offer complete industrial electronic engineering solutions for test bench management and automation, in line with Industry 4.0 criteria. Our test bench solutions improve the efficiency of any company by reducing costs and significantly improving production quality. By introducing Test Bench Automation solutions, we help companies automate their testing and production activities, increasing efficiency and reducing the margin of error. But our work doesn't end there: we provide full post-sale support, including technical support in case of failures, software component upgrades to manage remote data collection and management options to meet the demands of Industry 4.0 and continuous development of the test bench automation system to ensure high efficiency levels and prevent the need for future investments.
With Greenwaves, you can reduce your costs and increase efficiency and customer satisfaction, with the peace of mind of never being alone in facing the challenges of electronic engineering.
With Greenwaves, you can lower costs, increase efficiency, and give your customers the satisfaction they deserve, all with the peace of mind that you're never alone in the world of electronics engineering.
Choose Greenwaves for a successful experience.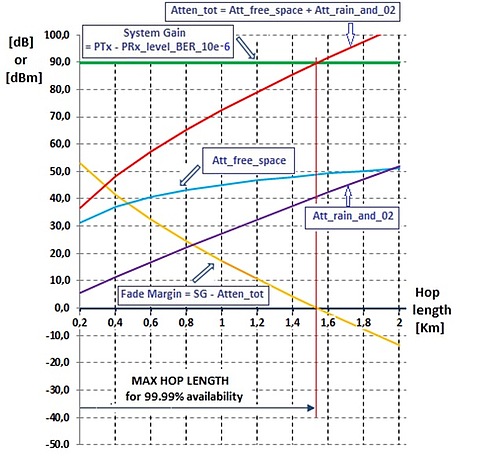 SIMULATION TOOL FOR MILLIMETRIC WAVES
GreenWaves has developed a proprietary simulation tool, specific for millimetric waves (30 … 300 GHz), which can be used for analysis at system level and performance prediction of point-to-point / point-to-multipoint radio links.
Based on accepted time percentage of link availability, maximum hop length is calculated by the tool, taking into consideration all typical system parameters (frequency, channel bandwidth, antenna gain, Rx noise figure, modulation scheme, code gain, etc.) and other effects which may influence system performances (rain attenuation, oxygen attenuation, implementation losses).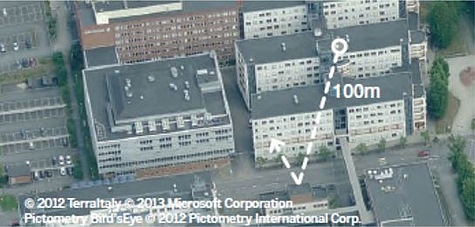 LOS AND NEAR-LOS PROPAGATION IN URBAN AREAS
The Electronic Department of the Università di Bologna (UniBO) in recent years has developed some advanced ray tracing algorithms for the prediction of radio multi-path propagation in urban areas and indoor, in use in UniBO and other organization and Companies, both domestic and overseas, for the prediction of radio coverage and multi-dimensional characterization of the transmission channel.
The cooperation between UniBO and GreenWaves will support the adaptation of the algorithms to specific needs and the addition of a user-friendly grafical interface.